Tue 23 Jun 2015 07:50:55 PM PDT
One dad's FREE weight loss tip will blow your mind!
"Don, it looks like you lost weight," someone said to me last week.
That is true. Since December 2013 I have lost about 15% of my body weight.
Not a rapid decrease, but sustainable so far. I'm not at my ideal weight yet, but I have made some progress, including having to buy new pants.
The main change that I had to make was to get some kind of personal Hawthorne effect going. If I keep track of how much food I eat, and make rules for myself about when I eat food, then I'm more likely to eat the right amount.
Think of it as a kind of mindful consumption thing.
I have zero claim to be an expert on this subject. I just think of it like IT spending within a company. If my "inner CIO" is doing his job, the overall level of stuff coming in the door should be manageable, even as the users keep asking for more. Sometimes, some extra stuff will get in, over the CIO's objections, but in general, the IT department can handle it and things keep working.
So let's look at today's surveillance marketing news.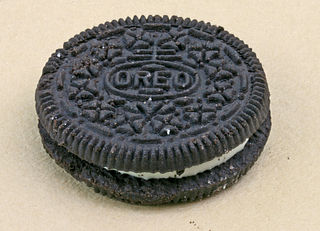 Can Mondelez, Facebook Sell More Cookies Online?
The new arrangement also covers 52 countries and will "focus on creating and delivering creative video content and driving impulse snack purchasing online," according to a statement issued on Tuesday.
Hold on a minute.
"impulse snack purchasing"
?
I'm not allowed to do impulse snack purchasing.
My inner CIO has a snack approval policy, and my inner impulsive cookie-eater has to fill out a form and wait.
So, if you want to sell me food, you have to come in the front door and pitch the mindful eating department. Or my inner CIO will set up the filters to block you.
If you want to rely on Facebook's power to manipulate emotions instead, and try to get around the CIO, you just lost your access.
David Ogilvy once wrote, The customer is not a moron. She's your wife. That's being generous. The customer is a little of both. An inner moron and an inner non-moron who comes home and yells, What the hell did you eat all those cookies for, you moron?
In an environment where advertisers are trying to "engage" my inner moron, information diet is a prerequisite for food diet. I don't have Facebook on my phone, and I have the web site as a mostly write-only medium (thanks to dlvr.it for gatewaying this blog). But Facebook does have an online behavioral advertising operation. In order to protect myself from that kind of thing, I have tracking protection turned on in my browser.
So if you're reading this blog for the weight loss tip, here it is. Take the tracking protection test and get protected. Bonus tip: How can I break the Facebook habit?
I'm fortunate. For me, the consequences of impulse buying are low. Yes, I like Oreo cookies, and no, I don't trust myself not to be manipulated into eating more Oreo cookies than are good for me. But it's not that big of a deal. I'm not being targeted for predatory lending or gambling. My inner CIO could have a lot worse problems.
(If anyone has a blog about mindful eating, I should probably read it to learn more about this stuff, so let me know where to find it, please.)